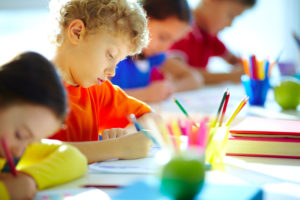 "New Albany Students Move to Learn" – WTVA
---
"6 secrets every parent (and school) should know about academic success" – Huffington Post
---
"Moving, learning Coach visits Kennedy to get kids active" – Enterprise-Journal
---
"People Who Inspire" – University of Southern Mississippi
---
"Tupelo Students 'Move to Learn'" – WTVA
"Exercise program visits Tupelo schools" – Northeast Mississippi Daily Journal
---
The White House highlights Move to Learn in Clinton, MS! – First Lady Michelle Obama and Rachael Ray recently visited the Clinton School District to highlight healthy school practices. Move to Learn was featured as an important player in Clinton's fight against obesity. Includes a video of Coach Calhoun leading the First Lady and Rachael Ray in a Move to Learn Break!
---
Designed to Move – A Nike-initiated movement trying to understand the roots of inactivity while working to spur collective action to end this problem.
---
"Exercise Before Class Improves Georgia Students' Grades, Self-Esteem"  – A short article from the Robert Wood Johnson Foundation, focusing on the correlation between grades and exercise in Georgia students.
---
"Declining Childhood Obesity Rates: Where Are We Seeing the Most Progress?" – A report from the Robert Wood Johnson Foundation about how Mississippi – among a few other states – has seen its childhood obesity rates decline.
---
"Shadow Oaks Elementary School" – A profile by The Commercial Appeal of an elementary school using Move to Learn in the classroom.